Hilary Swank Says She Won't RSVP Without Research After Chechnya Controversy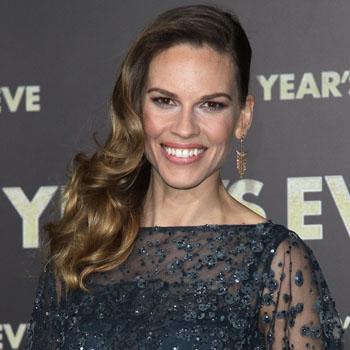 By Debbie Emery - Radar Reporter
Hilary Swank got embroiled in a human rights outcry following her recent controversial visit to Chechnya and she is still battling the backlash.
The Oscar winning actress appears on the cover of the December/January issue of Gotham Magazine, and inside she attempts to explain her mistake by claiming she was there on a peaceful mission and didn't do enough research before accepting an overseas invitation.
Article continues below advertisement
"In this case, a Turkish real estate company invited me to help promote peace by celebrating the rebuilding of a war-torn city and meeting people who were rebuilding their lives," Swank revealed in an interview conducted by fellow actress, Mariska Hargitay.
"That's how it was presented to me, and I thought, absolutely, yes.
"When I was there, I was asked to wish the president a happy birthday, and I did," she explained.
As RadarOnline.com previously exclusively reported, Swank made a huge amount of money from her October 5 criticized attendance at an event attended by Ramzan Kadyrov, the Chechen leader who is accused of murder, torture and abductions by human rights groups.
"Shame on me for not having researched the trip more fully, but I didn't know President Kadyrov's record," the Million Dollar Baby star told Gotham.
Article continues below advertisement