Herman Cain Drops Out Of Presidential Race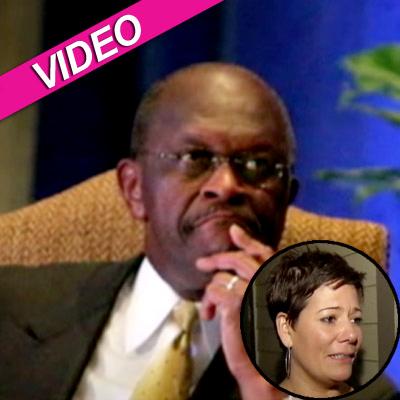 Insisting he is "at peace" with his wife and with God, Herman Cain has "suspended" his race for president.
Citing the "impact" what he claims are false accusations of sexual misconduct, Cain said he came to the conclusion it would be "best to suspend this campaign."
Cain continues to maintain that all the allegations are untrue, said during his speech to supporters that he is not "going to be silenced" and is "not going away."
Article continues below advertisement
As RadarOnline.com has been reporting, several women have alleged that Cain sexually harassed them on the job, and another woman has come forward claiming she had a 13-year affair with him.
The former candidate's wife Gloria was at his side as Cain bashed the media and everyone who has spoken out against him.
During his announcement, Cain made several references to Plan A and Plan B. A was the race for president. B, he explained, will be his ongoing efforts to get things like his controversial "999" tax plan law.