Sara Leal: Fling With Ashton Kutcher Nearly Ruined Me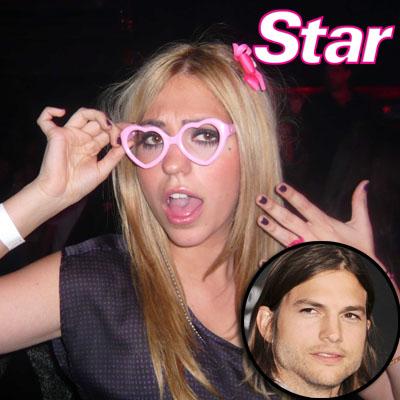 Sara Leal is claiming that her life is forever changed in the three months since her fling with Ashton Kutcher.
The 22-year-old, who subsequently sold her story to a tabloid, has called the ensuing media spotlight insane.
"I had no idea what I was getting myself into," Leal said. "It might have seemed like I was asking for it, but I wasn't."
Leal told Fox News that following the Kutcher fiasco, she "got a lot of disturbing phone calls;" was fired from her job as an administrative assistant with an insurance company; fell out with her best friend/roommate; and was shunned by her father.
Article continues below advertisement
Leal said she had no clue the A-lister, 33, was married -- "No way," she said -- when they crossed paths at San Diego's Hard Rock Hotel September 24, ironically, the night of his sixth wedding anniversary to Demi Moore.
"I don't watch television and I read very few magazines," she explained. "It never crossed my mind that he was married. But then he said he was separated, which still doesn't make things okay, but I wasn't thinking clearly.
"He was a good looking guy and it was stupid. When people say to me, 'I can't believe you did that,' I want to say back that most 22-year-old girls in my position would have done the same thing."
Leal said she's currently working for a real estate firm and in training to become a yoga instructor. She said the Kutcher incident, and pictures of her in Las Vegas that surfaced after the scandal, painted an inaccurate portrait of the person she is.
MORE ON:
Two and a Half Men
Article continues below advertisement
"I've had one boyfriend since I lived in San Diego, and those pictures were one weekend out of my life that painted the worst image of me ever," she said. "I was a mess for two weeks straight, it was so horrible."
After Moore, 49, announced she was filing for divorce, she issued a statement that said, "It is with great sadness and a heavy heart that I have decided to end my six-year marriage to Ashton.