Rosie Huntington-Whiteley Was An 'Ugly Betty' As A Teen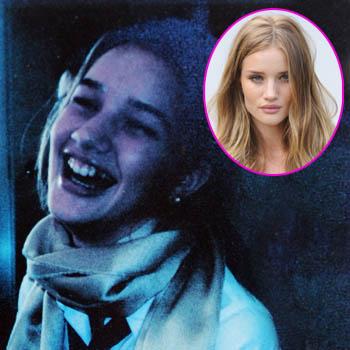 Victoria's Secret Angel turned Transformers star Rosie Huntington-Whiteley is considered one of the most gorgeous women in the world, but the statuesque stunner reveals that she hasn't always stopped traffic.
"I was a bit of an Ugly Betty when I was 15," she reveals in the December issue of Harper's Bazaar magazine, making reference to the famous ugly ducking role of America Ferrera, mentioning that she used to go to her castings in "trainers, with braids, a ton of make-up, plucked eyebrows" and braces!
Article continues below advertisement
Though she made her bigscreen debut earlier this year replacing Megan Fox in Michael Bay's fantastically successful film franchise, it hasn't been smooth sailing for the sexy star in Hollywood, who received lackluster reviews for her performance.
"It's interesting coming from modeling, where women rule the industry," she reveals, "into one where there are so few great female parts and the competition is so much higher."
The 24-year-old, who is currently dating action star Jason Statham, is proud to have been a Victoria's Secret Angel.
"People kind of laugh about modelling for Victoria's Secret and think it's irrelevant, but I don't know a girl in the world who would put those wings on and not feel, just for a split second, very special."
Do you think Rosie was an "Ugly Betty" as a teen? Leave your comments below.