Prince Harry Polishes Off Entire Pizza At Arizona Eatery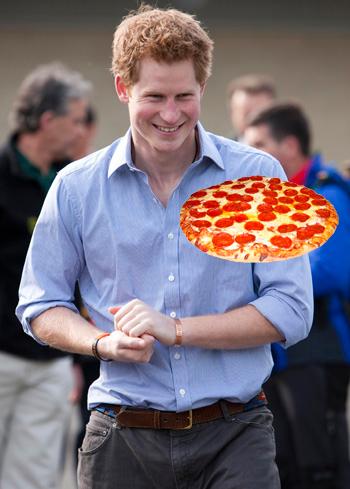 Prince Harry got himself some pizza on -- and then some!
The British royal went for a pizza in Arizona with 29 of his military pals on Friday night and scoffed down an entire pie by himself!
Harry dined at Little Italy Italian Restaurant in Gila Blend, and owner Antonino Buccellato tells RadarOnline the royal ate an entire pie himself, and stayed for an hour and a half.
"He was really likable, a nice guy," Buccellato tells us. His only disappointment? Antonio wanted to take photo of himself with his most famous guest. "He said he wasn't allowed to because he was in training," he tells us. "But he was really pleasant about it."
Article continues below advertisement