El Matt-Ador! Damon Takes In Bullfight In Mexico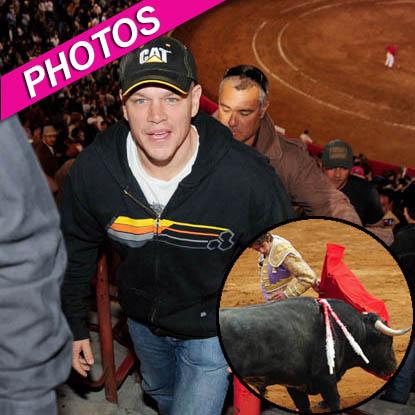 Oscar-winner Matt Damon took in a bullfight at Mexico's La Monumental bullring stadium Sunday, and RadarOnline.com has all the photos for you.
The Rounders star dressed down for the outing, wearing a black ball cap with a sweatshirt and blue jeans, surrounded by thousands of fans.
One group that's no fan of the fights is PETA, who characterize them as a competition, or lack thereof, "between a nimble, sword-wielding matador (Spanish for "killer") and a confused, maimed, psychologically tormented, and physically debilitated animal."
Article continues below advertisement