Exclusive
Lindsay Lohan Is Ready To Be Sentenced To Jail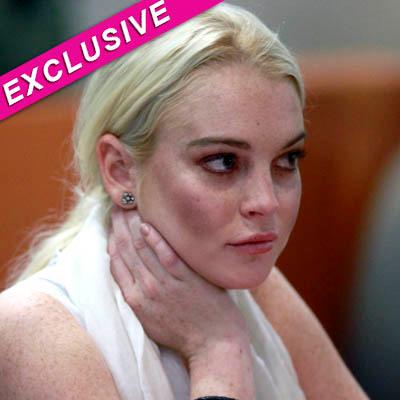 Radar Legal Editor
Lindsay Lohan is ready to be sentenced to jail in court on Wednesday morning in connection with a probation violation, and will "face it with spirit, courage and strength," RadarOnline.com is exclusively reporting.
As RadarOnline.com previously reported, the judge handling Lohan's probation violation matter, has indicated that she is ready to sentence the actress to approximately 30 days behind bars.
Article continues below advertisement
"Lindsay is an extremely strong individual, and is going to do whatever she has to do in order to move on with her life. She is a gifted artist, a compassionate individual and a loyal person who is true to herself. Whatever happens today, she will face it with spirit, courage and strength," Lindsay's rep, Steve Honig tells RadarOnline.com exclusively.
Lindsay will formally admit to the probation violation at the LAX Airport Courthouse, for failure to appear on multiple occasions at her court ordered community service at the Downtown Women's Center in connection with her theft case.
If Judge Stephanie Sautner does sentence LiLo to 30 days in jail, the Mean Girls star, 25, will likely serve about 6-7 days because of jail overcrowding. Sources connected to the case tell RadarOnline.com LiLo won't be allowed to serve her sentence under house arrest.
RadarOnline.com will be in the courtroom for the 10:00 am PT hearing at the LAX Airport Courthouse and will live stream the hearing.
RELATED STORIES: