Lindsay Lohan Tweets Pic Of Her Fixed Teeth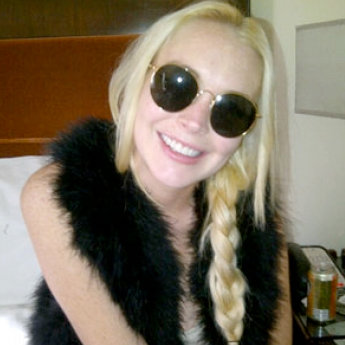 Lindsay Lohan has a dazzling new smile and she wants everyone to know about it.
The troubled starlet has tweeted a picture of herself -- smiling broadly for the camera -- to show off her newly whitened teeth.
"Thanks Dr. Dorfman for the zoom...My gums are so sore though! Lohan posted to her WhoSay page.
PHOTO: LiLo Takes A Smoke Break At The Morgue
Zoom! is a whitening gel used by cosmetic dentists, and Lindsay went to one of the most well-known in Hollywood to help her out.
Article continues below advertisement
Dr. Bill Dorfman became famous on Extreme Makeover in 2006-2007. He also was one of the co-hosts on The Doctors from 2008-2010.
As RadarOnline.com previously reported, Linds caused a stir when she showed up at an event earlier this month, her teeth badly stained and her gums showing signs of disease.
Lindsay may have wanted to clean up her act for her next court appearance. She's back before Judge Stephanie Sautner on Wednesday, as the no-nonsense judge continues her hearing on Lohan's probation violations.