Exclusive
Kris Jenner's 'Indian Giver' Comments Are 'Hurtful' Says Native American Group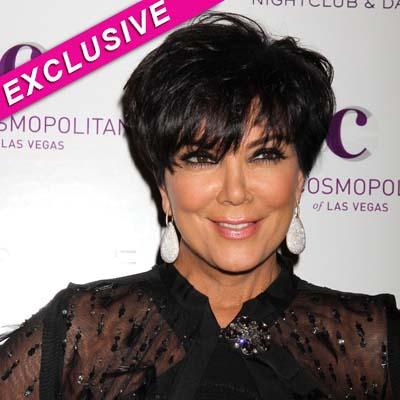 Senior RadarOnline.com Reporter
Kris Jenner is coming under fire for the controversial comments she made Thursday in the wake of the news that her daughter shouldn't give her engagement ring back after filing for divorce just 72 days after getting married.
The matriarch of the Kardashian family said "I hate an Indian giver," on Good Morning America when asked if Kris Humphries would want the ring back. RadarOnline.com spoke with a non-profit organization that serves the Native American community who said her comments were "hurtful."
Article continues below advertisement
"We are not about laying blame. We want to educate people like Kris Jenner that there are certain negative stereotypes in our American imagery and colloquialisms that are hurtful and false, especially to our youth," Danielle Gaines, the President of Reconnecting the Circle exclusively told RadarOnline.com.
"We are trying to build awareness so people can learn what not to say," Gaines explained and said the section on their website called Watch Your Mouth details the offensive phrases and why they are offensive.
"Indian giver is used in our language to refer to someone who gives a gift and then takes it back. This expression has existed in our language for centuries and was allegedly derived by the practice of Native Americans "taking back" gifts given to European settlers. Most likely, the settlers mistook a loan for a gift. There are a few concepts around this expression. However, this expression should NEVER be used. It is a racial stereotype, because it propagates the assumption that all Native Americans take back gifts," the site says.
Article continues below advertisement
Gaines explains that the negative stereotypes and comments have a harmful impact on the Native American youth. "The 10-24-year-old youth are walking between worlds – the traditional Native American cultures and mainstream American culture. They're pulled in different directions. The suicide rate amongst Native youth is between two and a half and seven times the national average depending on the community," Gaines said.
"One of the things Reconnecting the Circle focuses on is not just having Native youth sharing their stories and building self esteem it is having the non-Native community reflect their values and respect them."
"Our message is about the youth and how negative stereotypes and negative imagery is impacting Native American youth in detrimental ways and contributes to the confusion about their own identities. We've launched a high school essay contest for kids grades 9-12 to answer the question 'Why is reconnecting the circle with Native Americans important today?'"
Article continues below advertisement
Gaines said that Kris Jenner's comment reinforce stereotypes and doesn't highlight the important contributions the Native American community makes.
"Nobody is focusing on the beauty of Native Americans or their cultures and the positives that are coming out that people need to be aware of."
The Kardashian family is hitting the media circuit on damage control after Kim's divorce filing has caused massive backlash and the reality star has decided to leave Australia early to return home.