Exclusive
Kim Kardashian & Kris Humphries Are Still Talking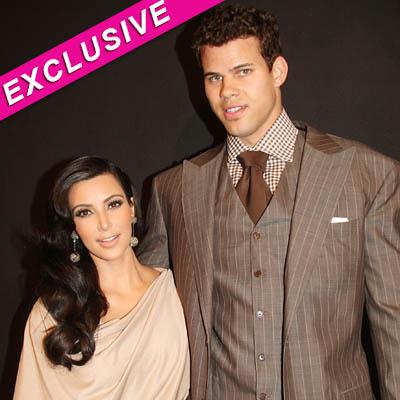 Even though Kim Kardashian filed from divorce from her husband, Kris Humphries, of less than 72 days, the two are still talking on the phone and exchanging text messages, RadarOnline.com is exclusively reporting.
The reality TV star has cut short a business trip to Australia and is coming home to Los Angeles because of all the stress since the shocking announcement that Kim filed for divorce. "Kim and Kris have spoken on the telephone, and are frequently exchanging text messages on their BlackBerrys. Kim is absolutely numb and was truly surprised and shocked at the backlash she has gotten since she decided to file for divorce," a source close to Kim tells us.
Article continues below advertisement
As RadarOnline.com previously reported, Kardashian told an Australian paper, The Herald Sun, "I am very disappointed that I am unable to attend the Swisse marquee,but I hope to come back and work with the Swisse team at another point in time."
She continued, "I love our fan base out here. Of course I do really want some time to myself and it has been tough. But I didn't wanna bail on everyone and, you know, skip out on this commitment."
Could the fact that the former couple are still talking hint at a reconciliation? "It's highly unlikely that Kim would want to get back together with Kris. Kris is in Minnesota, and the more time that goes on, Kim clearly sees that they are just two completely different people, that never should have gotten married. Even though Kris said earlier in the week he would do whatever it would take to save his marriage, he is now accepting that the relationship is over," the insider says.
Article continues below advertisement
Kim "has been told by her friends that she needs to put herself first, for a change. Kim is very hard working, and professional. It's very hard for her to not work. She has commitments, and she wants to honor them, but her friends are concerned about her, and are urging her to take some much needed time off, away from the spotlight to process what has happened," the source dishes.
The divorce could be final as early as six months from the time it was filed.