Kris Jenner: If Kris Humphries Expects $2 Million Ring Back, He's An 'Indian Giver'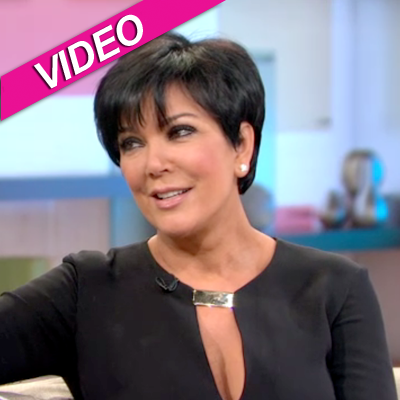 Kris Humphries shouldn't be expecting to snag that $2 million, 20.5 carat diamond engagement ring on the rebound, says Kim Kardashian's mother.
"I hate an Indian giver," Kris Jenner told Good Morning America Thursday when asked if she thinks the NBA forward should get it back after Kim filed for divorce after just 72 days. "It's a gift -- you keep a gift."
Jenner said Kim filing the divorce docs Monday "was a decision she came to after a lot of heartache.
Article continues below advertisement
She said Kim's "dream was to get married and have babies, and raise a family -- that's all she's ever wanted."
Jenner said she's noticed changes in her daughter and if the breakup will help sooth what ails her, she's all for it.
"Kim hasn't been the Kim I know," Jenner said. "She seemed worried, not her happy self. I want Kim back -- I want her to be happy."
Jenner has had better luck in love than Kim: She was married to Kim's father, famed O.J. Simpson attorney Robert Kardashian from 1978-1990, and recently celebrated her 20th wedding anniversary to husband Bruce Jenner, who she tied the knot with in April of 1991.
Jenner, 55, appeared on the show to promote her new memoir, Kris Jenner...and all things Kardashian, which is in stores now.