Kate Gosselin Is A Thrifty Shopper As She Breaks Out Her Coupons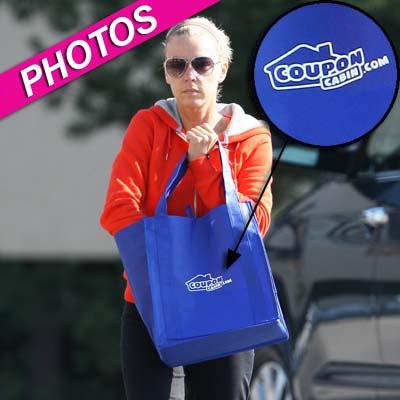 Kate Gosselin was out shopping without her eight children on Wednesday, but she did have her trusty coupons in hand, and RadarOnline.com has photos of her money-saving shopping trip.
Dressed in her signature Nike sweatpants and a cozy orange hoodie, the busy mom spent the day running errands and hitting up local stores such as FedEx and the tanning salon in her home town in Pennsylvania, and was sure to have her giant CouponCabin.com bag clearly visible for all to see.
Article continues below advertisement
As RadarOnline.com previously reported, the former Kate Plus 8 star, who has been worried about money since her TLC show was canceled, now has a new job blogging about the coupon company.
"No matter how much money you have, it's just smart to use coupons. t's like free money in your pocket," said Kate. "One week, I remember saving more than half my grocery bill that week with coupons. I was beyond thrilled."