Kate Gosselin Goes Holiday Shopping With Her 'Big Girls'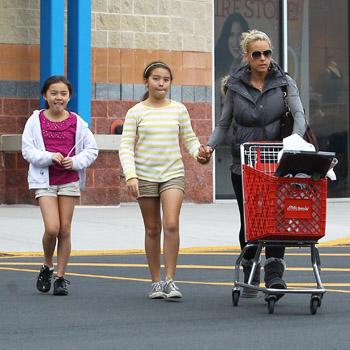 Kate Gosselin doesn't have the reality TV income she used to but that doesn't mean she's not going to indulge in some major holiday shopping.
The former Kate Plus 8 star took her 11-year-old twins, Cara and Mady, out Saturday and then tweeted about it.
"Such a fun day!Out w my big girls, shopping!Littles r having fun@ friends house,so'big girls (+mom) it is!So good 2spend qual X w my tweens!," Kate wrote.
Article continues below advertisement