Exclusive
Mariah Yeater's Alleged 'Real' Baby Daddy Arrested On Drug & Burglary Charges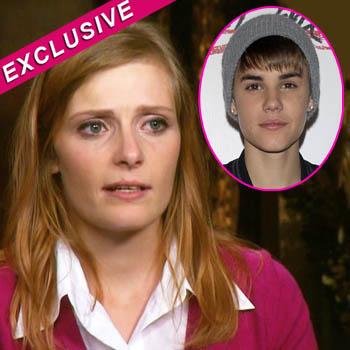 By Amber Goodhand - RadarOnline.com Reporter
Robbie Powell is reportedly the "real father" of Mariah Yeater's baby — although she's claiming Justin Bieber is the dad — and RadarOnline.com has exclusively learned that Robbie was arrested in San Diego over the Thanksgiving weekend.
According to the arrest report, Robbie was busted on November 26 at 11:41 p.m. for drug and burglary charges. The 23-year-old was charged with four felonies and one misdemeanor — possession of a controlled substance (methamphetamines), possession of drug paraphernalia, and three charges of commercial burglary.
Article continues below advertisement
Robbie is not eligible for release and currently remains in the San Diego Central Jail where he has a combined bail amount of $7,000. He has two court dates set for later this week.
As RadarOnline.com first reported, Star magazine broke the news that Mariah filed a paternity lawsuit against Justin, claiming he was the father of her four-month-old son, Tristyn.
Justin has adamantly denied that he is the father of her baby, but Mariah continues to move forward with her action against the Canadian pop star, replacing her San Diego legal team with Chicago paternity lawyer, Jeffrey Leving.
Leving said they hope to settle with Justin's camp out of court. "My goal is that when the DNA test is completed, which I believe it will be...my goal is to keep everything confidential so the results will remain confidential," he said.
Justin submitted to a DNA test on November 18 while in New York, although Mariah and her legal team are petitioning for a new test because they weren't involved and said he would like it videotaped from collection to transportation.