Judge Who Was Caught On Tape Beating His Daughter Is Suspended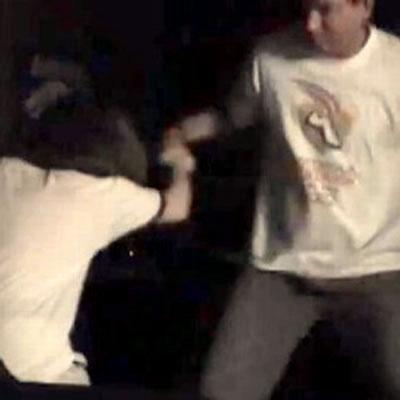 A daughter who was determined to bring her Texas judge father to justice has gotten her wish now that he has been suspended by the State Supreme Court, RadarOnline.com has learned.
Judge William Adams of Aransas County, Texas, was suspended on Tuesday with pay pending an investigation by the State Commission on Judicial Conduct, reported ABCNews.com.
As RadarOnline.com previously reported, the seven-year-old video became an Internet sensation after the victim, Hilary Adams, posted it on YouTube.
Article continues below advertisement
In the clip, millions of viewers saw Aransas County Court-at-Law Judge Adams chastising his cerebral palsy-stricken teen daughter, then 16, for downloading music illegally on his computer and viciously beating her with a strap.
"I think my father has been punished enough just by seeing this go public like this, and I think he just really needs help and rehabilitation," Hilary told Matt Lauer on The Today Show earlier this month.
For his part, the judge played down the incident, telling CBS News Corpus Christie, Texas affiliate KZTV: "In my mind I haven't done anything wrong other than discipline my child after she was caught stealing. And I did lose my temper, but I've since apologized," said Adams.
It appears both the public and the State Commission commission feel differently and he will now not be allowed to sit on any family law cases pending the outcome of the investigation.