Tudors Star Jonathan Rhys Meyers Sentenced For Threatening To Kill Three French Cops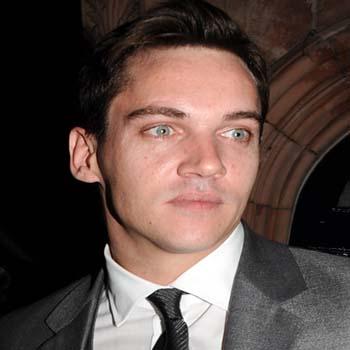 Irish actor Jonathan Rhys Meyers was in a French court on Wednesday to be sentenced for a 2009 drunken fracas in a Paris airport in which he threatened to kill three policemen, RadarOnline.com has learned.
The Tudors star was given a month suspended sentence and ordered to pay a thousand euros ($1,351) fine, reported France24.com.
During the angry altercation that took place at a bar in Paris' Charles de Gaulle airport, the troubled 34-year-old actor struck a bartender and threatened three policemen.
Article continues below advertisement
"I'm going to give a million dollars to ruin your life, I'll kill you and your family," Rhys Meyers screamed at the French cops in front of startled travelers.
The Dublin-born actor, who played blood thirsty King Henry VIII in the popular HBO series, was arrested and charged with being drunk and disorderly.
As RadarOnline.com previously reported, Rhys Meyers checked into rehab last May after a long history of battling alcohol addiction.
A month later, it was revealed that he had attempted to commit suicide and was taken to a London hospital after he reportedly took pills at his home.
He has opened-up about his battle with the bottle before, admitting: "When I do drink I'm like Bambi. I'm all over the place like a 16-year-old kid."
Rhys Myers lawyer Vincent Toledano described him to the court on Wednesday as "a fragile man" and a "fairly weak person" who "suffers... from his demons."
Article continues below advertisement
Charles de Gaulle isn't the only airport that Rhys Meyers has had trouble at, in May 2010 he was banned for life from flying on United Airlines after "belligerent" and "disruptive" behavior during a heavy drinking session at JFK in New York.
He was also arrested at Dublin Airport for being drunk and in breach of the peace in November 2007.
RELATED STORIES:
No Booze For Boardwalk Empire's Paz de la Huerta, Per Her Staff