Tudors Star Jonathan Rhys Meyers In Rehab, Again!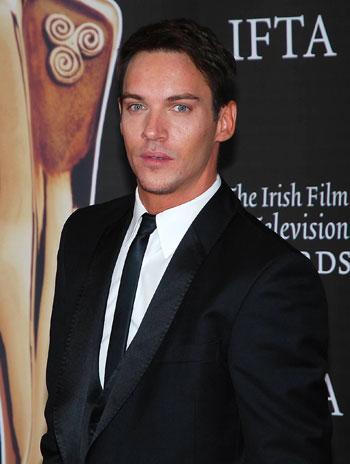 by Radar Staff
The Tudors star Jonathan Rhys Meyers is back in rehab in Great Britain, RadarOnline.com has learned.
The dashing Irish frontman of the popular Showtime series stayed at the Capio Nightingale Hospital in London for 10 days last month, reported UK newspaper the Daily Mail on Wednesday.
He's back at work.
The 33-year-old Dublin-born star - whose credits include Match Point and the TV mini-series Elvis - has a long history of battling alcohol abuse and his heiress girlfriend, Reena Hammer, has been urging him to get sober after a slew of incidents.
Article continues below advertisement
Last May, Rhys Meyers sought help after he was banned from boarding a United Airlines flight at New York JFK Airport by staff who claimed that he was intoxicated and abusive.
Rhys Meyers was also arrested at Dublin Airport for being drunk and in breach of the peace in November 2007. The charges were dropped. He was also detained by police in June 2009 at the Charles De Gaulle Airport in Paris after allegedly assaulting a bar staff employee while drunk.