Brandon Davis Busted For Felony Drug Possession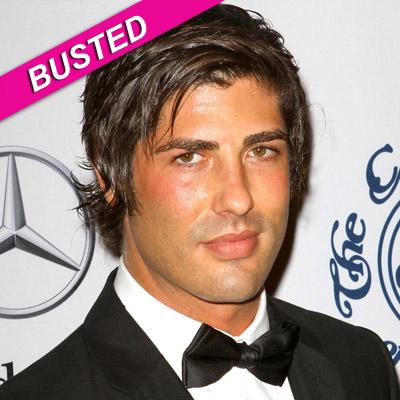 RadarOnline.com Staff Reporter
UPDATE: Brandon Davis was released from jail at 11:13 am PDT after posting $10,000 bail.
Hollywood heir Brandon Davis was arrested at 4:25 am Thursday, and RadarOnline.com has the "Inmate Information" sheet showing he still hadn't bailed out more than five hours later.
Read The Sheriff's Department Document Here
Davis was put into handcuffs following an incident involving battery and possession of a controlled substance.
Article continues below advertisement
It all went down outside the Roosevelt Hotel in Hollywood after Davis allegedly punched comic Ben Gleib.
Cops were called, searched Davis and found illegal drugs.
The drug possession is a felony charge, and Davis' bail was set at $10,000.
Davis is the grandson of the late Marvin H. Davis who was worth an estimated $5.8 billion – he made his fortunes as the chairman of Davis Petroleum and at one time owned 20th Century Fox. Brandon's brother Jason has had several drug-related arrests of his own, including one just days after he completed shooting the latest season of Celebrity Rehab.