Prosecutors OK If Dr. Conrad Murray Serves Less Than 4 Years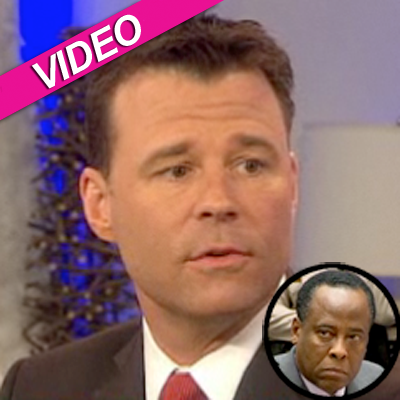 Radar Reporter
The prosecutors who tried Dr. Conrad Murray for the death of pop icon Michael Jackson said Wednesday they are OK if the disgraced cardiologist serves less than the four years given to him because of prison overcrowding.
Deputy district attorneys David Walgren and Deborah Brazil appeared on the Today Show Wednesday and indicated that, no matter how much time Murray spends behind bars, Judge Michael Pastor made his point by giving him the maximum sentence.
Article continues below advertisement
"He (the judge) had sat through the trial, had heard all of the evidence, he was one of the most informed people in regards to the facts of the case, and I think being aware of all the facts and all the evidence, he was rightfully offended by the actions of Conrad Murray and was expressing that," Walgren said.
It remains unclear exactly how long Murray will remain behind bars because of prison overcrowding, he is currently remanded in custody of the Los Angeles County Sheriff's Department and could serve as little as a year of his sentence.
Deborah Brazil said despite the high potential for a reduced sentence, she was not disappointed in the outcome of the case.
"Clearly the judge sent a message to Dr. Murray as well as any other physician by imposing the maximum sentence. The actual time spent behind bars is not a reflection of the seriousness of Dr. Conrad Murray's conduct," she explained.
Walgreen went on to add, "I think he certainly deserves the full weight of the punishment and he certainly deserves the full four years...How much time he actually serves at the end of the day will be up to the sheriff."