DA Likely To Request Immediate Remand If Conrad Murray Found Guilty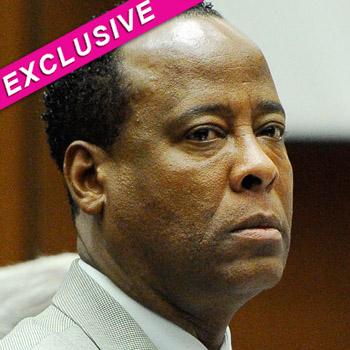 By Jen Heger - Radar Legal Editor
If Dr. Conrad Murray is convicted of involuntary manslaughter in the Michael Jackson death trial, it's very likely that Deputy District Attorney David Walgren will ask Judge Michael Pastor to remand the cardiologist into custody pending sentencing, RadarOnline.com is exclusively reporting.
"If the jury returns with a guilty verdict, Walgren will almost certainly ask Judge Michael Pastor, to remand Dr. Murray into custody pending sentencing," a law enforcement source tells RadarOnline.com exclusively.
Article continues below advertisement
Conrad Murray Trial Recap: Defense Expert Admits To Giving Propofol To 'Animals'
As RadarOnline.com previously reported , during final arguments, the DA blasted the defense's star witness, Dr. Paul White. Mincing no words, he said, "What Dr. White presented was garbage science. It's junk science, and it was disappointing that he came in here said the things he did." Walgren took issue with Dr. White's changing theories throughout the case about how Michael Jackson died.
Dr. Conrad Murray Trying To Sell 'Documentary'