Exclusive
Cindy Anthony Will Never Believe Casey Is Guilty, Even If She Confesses, Says Prosecutor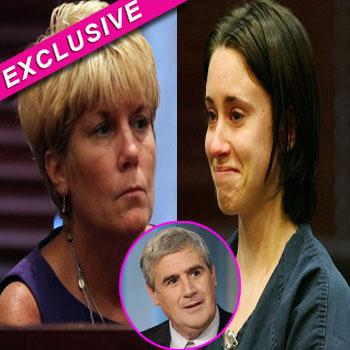 Cindy Anthony will never believe Casey is guilty of the murder of her young daughter Caylee Anthony, even if she confesses to the crime — according to the prosecutor on the case, Jeff Ashton.
During an interview Tuesday, which aired live on RadarOnline.com, Ashton answered a slew of questions about the notorious trial, which ended in July with a stunning verdict of not guilty.
When asked what the number one thing he wished the jury could of heard, Ashton stated that he would of liked to have been able to present "evidence of the more realistic relationship between Cindy and Casey."
Article continues below advertisement
Going on to claim that the prosecution had testimony from Cindy's co-workers that the mother-daughter relationship was "very troubled," that Cindy had considered trying for custody of her granddaughter Caylee, and that she had undergone counseling to deal with her feelings for Casey.
Ashton said that they were not allowed to present any of that evidence though as it was deemed hearsay, and therefore inadmissible in court. He then claimed that "Cindy will never believe Casey is guilty. If Casey went to her and confessed she still wouldn't believe it." Going on to say that, in his opinion, Cindy has a "diagnosable level of denial" when it comes to the death of her granddaughter.
As for Casey herself? Ashton branded her "a pathological narcissist" that "lies in order to gain what she wants in life."
And with regards the eventual not guilty verdict, Ashton confessed that the prosecution team were "stunned." Likening it to surviving a car crash and not immediately being able to process what just happened, he went on to say that "we were all surprised and shocked."
Ashton is currently promoting his new tell-all book about the trial, Imperfect Justice.
Article continues below advertisement