Brody Jenner Lands In Hospital After Girlfriend Avril Lavigne Gets Into Bar Brawl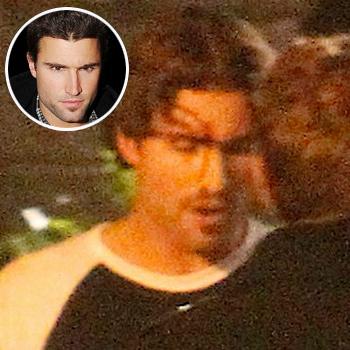 That Kardashian-Jenner clan just can't stay out of the news!
Saturday night, while his half sister Kim Kardashian was dashing off to see estranged husband Kris Humphries in Minnesota, Brody Jenner was taking a bottle to the head during an argument between his girlfriend Avril Lavigne and another woman.
Brody and Avril started their Saturday night at Chateau Marmont, and then moved the fun to the Hotel Roosevelt and its celeb-packed lounge.
Article continues below advertisement
FIRST PHOTO: Avril Lavigne And Brody Jenner K-I-S-S-I-N-G!
That's where Avril and another woman got into a heated argument, and Brody paid the price when he tried to rescue his petite pop star girlfriend.
He took a bottle to the head -- and had a bloody gash to show for it!
Hotel security and then the cops stepped in, with Brody being transported to the hospital for treatment.
Before going out last night, Brody tweeted "Having the best night with the love of my life @AvrilLavigne so happy right now!! .. #Movember CRUSH!! haha" complete with a photo of himself with Avril.