Amanda Knox Out With New Boyfriend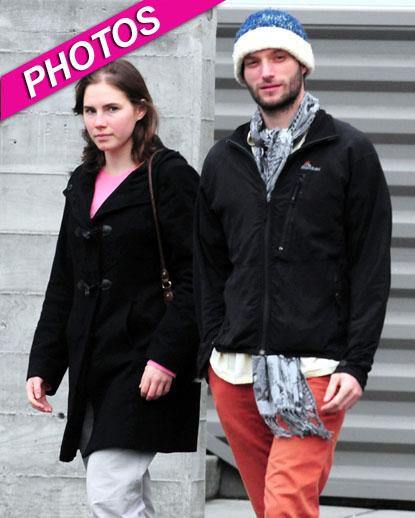 Amanda Knox and her new boyfriend James Terrano spent a romantic day on the streets of her native Seattle, Washington on Sunday and RadarOnline.com has the photos.
The duo hit up a number of local establishments, checking out threads at the Salvation Army before picking up groceries at the Asian market, Uwajimaja.
Knox, 24, wore a black coat and light khaki pants, shooting a sullen look to photographers on the scene.
Article continues below advertisement
Terrano, also 24, is studying classical guitar at the University of Washington; his brother William confirmed to Mirror News last week that they're dating.
"They have known each other for years," he said. "We've all been friends since before Amanda went to Italy."
Knox was acquitted last month in the November 1, 2007 killing of her roommate, British student Meredith Kercher, after spending four years in Italy's Capanne prison.