Five Contestants Nixed From The X Factor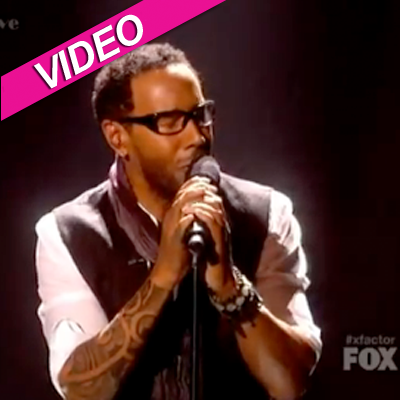 Five of the 17 remaining acts headed home on Tuesday's live two-and-a-half-hour episode of The X Factor, narrowing it down to the final dozen acts vying for the show's grand prize of $5 million, a recording contract with Sony and a Pepsi Super bowl commercial.
Those sent packing were: Dexter Haygood, Tiah Tolliver, Simone Battle, Phillip Lomax and The Brewer Boys.
The 12 acts left in the competition are: Melanie Amaro, Drew Ryniewicz, Rachel Crow, Astro, Marcus Canty, Chris Rene, The Stereo Hogzz, InTENsity, Lakoda Rayne, Stacy Francis, Josh Krajcik and LeRoy Bell.
Article continues below advertisement
Watch the video on RadarOnline.com
One standout performer Tuesday was 60-year-old Bell, who delivered a soulful rendition of Pink's Nobody Knows, impressing the judges' panel of Simon Cowell, Paula Abdul, L.A. Reid and Nicole Scherzinger (who's his mentor on the show).
An impressed Cowell told Bell he wished he was mentoring him, a slight to the Pussycat Doll, who responded, "I don't know if you would have put the two weeks into him like I did, Simon. I was so proud of him. He's grown so much."
The X Factor returns on Fox at 8/7c Tuesday.