The X Factor Competition Heats Up -- Viciously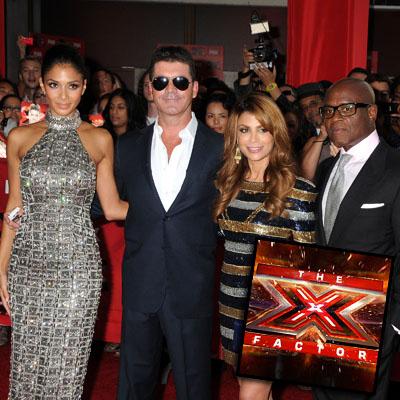 With fame and fortune -- $5 million, to be exact -- on the line, things are getting testy between the contestants on The X Factor.
An insider with the production crew told us many of the competitors are taking Survivor-like tack in getting everything they can as the cutthroat competition advances.
"Contestants have been sneaking into other contestants' rehearsals to scope out the competition, and are coming back demanding more," the insider said. "While everyone is smiling, there is tension in the air, as they are all running back to their mentors wanting more lights, more staging, you name it -- they've asked for it!
Article continues below advertisement
"One of the contestants saw the graphics another one had, and did not hold back," the insider continued. "He demanded the same and more, but that's just one example. We have had fights over the number of dancers each act has, and there have even been wardrobe wars, too! All the pressure is on for this Tuesday night's live show, and everyone is fighting to make their performance the one to remember."
Simon Cowell said "the contestants are getting competitive, because that is what we're trying to say to them: 'If you want to win $5 million, you have to pull out anything to win this. It's not just talent. You should be asking for more, and if you don't, you're not going to win this show.'
Cowell told us the individual who will take home the crown "is the person who's got the talent, who is the most demanding, and who is prepared to work harder than anyone else."