Hunky Ryan Turns 35, Celebrates With Blake Lively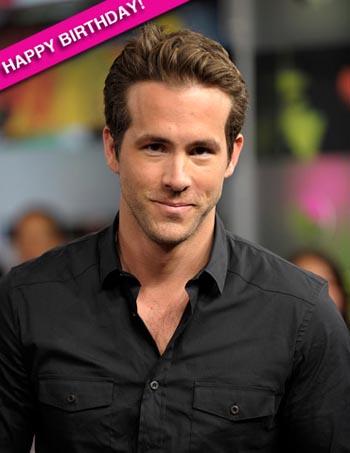 Ryan Reynolds is one of Hollywood's most popular, charming and -- at the same time -- sexiest leading men. He is turning 35 Sunday, and RadarOnline.com is taking a look back through the years at the star who is now dating Blake Lively.
As we reported yesterday, Blake is in Boston, where Reynolds is shooting his latest movie, to spend his birthday weekend with him.
Born in Canada, Ryan began acting when he was just 10 years-old. He appeared in several short-lived TV series and dozens of movies before hitting superstardom opposite Sandra Bullock in The Proposal in 2009.
Article continues below advertisement
Ryan's was engaged to singer Alanis Morissette but he pulled the plug on the relationship in 2006. In 2008 he married Scarlett Johansson. They split in 2010 and their divorce was finalized last July.
His romance with Gossip Girl Blake hasn't reached the walk-down-the-aisle level but they are two of the most beautiful people in Hollywood, love dogs and love to travel. It's definitely one to watch!
Happy birthday, Ryan!