Olivia Wilde: Divorce Was 'The Most Difficult Thing' She Has Ever Dealt With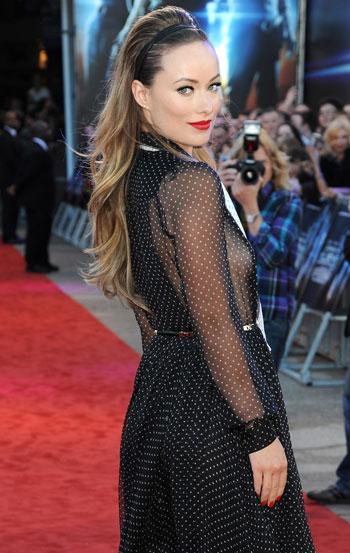 She's sexy. She's famous. And she is incredibly witty!
Cowboys & Aliens and The Change-Up star Olivia Wilde is featured on the October 2011 cover of Allure Magazine, where she dishes about her painful divorce, the rumors surrounding her love life and how she learned how to just 'be herself' in Hollywood.
"In order to be dating all the people they think I am, I'd need four vaginas!" the actress joked during her extensive interview about the slew of Hollywood hunks she has been linked to since her divorce from film director and Italian prince Tao Ruspoli. "It's impossible!"
Article continues below advertisement
Wilde, who wed at 18, admits that her divorce was "the most difficult thing" she has ever dealt with, and that "she jumped into a stage of adulthood prematurely".
Around the same time, she began her acting career, and explains that she was instructed that "sex sells" and that she needed to trade in her turtlenecks for skimpy tank tops.
"I went through this kind of A Star is Born transformation, where they made my hair very blonde, and I got very skinny, and I was like, 'And now, I fit the mold!'" she exclaims.
"If I could tell young actresses anything, it would be to just be yourself through and through. I mean, really be hardcore about sticking to your identity, because what makes you unusual is what's going to assure your success."
After putting on weight during her divorce, she talks about the public scrutiny that surrounded her new look.
"I'm just kind of appalled by that. I'm like, 'You know what? I am not a melted heap of sadness on the ground, so I think I'm doing pretty good.'"