Olivia Wilde Shows Off Bikini Bod, Talks Dating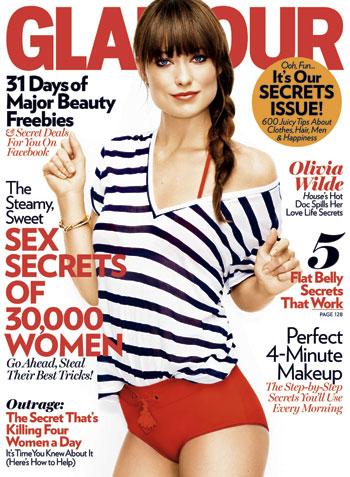 RadarOnline.com Style & Beauty Editor
Olivia Wilde is one of the sexiest (and newly single!) stars in Hollywood.
The big screen bombshell recently stripped down into a skimpy bikini and talked about her marriage, divorce and dating for the Glamour June 2011 issue and RadarOnline.com has photos and details from the revealing interview and photo shoot.
Olivia, who is in the process of divorcing Italian prince Tao Ruspoli (who she got engaged to at the Burning Man music festival and married in a school bus when she was only 18 years old) does not believe that her divorce is a tragedy.
Article continues below advertisement
"The mark of a good marriage is partnership and continuing to feel inspired by your spouse," explains the star.
"I had that with Tao. But the end is not necessarily the tragedy. Staying in a relationship that is no longer working is the tragedy. Living unhappily, that's the tragedy."
Don't expect the gorgeous star, who has already been linked to Justin Timberlake and Ryan Gosling, to be single for long. When the Glamour reporter told Olivia that she had a feeling she would be in a relationship soon, she couldn't deny it.