Rosie O'Donnell Welcomes Russell Brand In Premiere Of OWN Show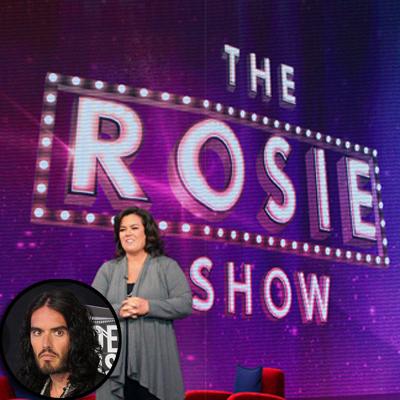 Rosie O'Donnell makes her long-awaited return to television with The Rosie Show, which premieres on The Oprah Winfrey Network Monday night with English funnyman Russell Brand slated as the first guest.
The show will integrate elements of reality TV, as viewers will get a behind-the-scenes glimpse of O'Donnell and her staffers putting the program together.
"I think part of the reason that people liked my first show is they saw me love things, things like other celebrities, things like little children who came on, things like my family," O'Donnell said at a July news conference in promotion of the show. "So now, by doing a little bit of a behind-the-scenes incorporated in the show, you're going to get to see how I do that with my actual staff.
Article continues below advertisement
O'Donnell said the show will well illustrate how her life has changed since the days of her popular daytime talk show, which ran from 1996 until 2002.
"You're going to get to see what it feels like to be 50 years old, moved to another city, to be divorced, which I never thought I would be, to have one child living with me and another child living at school," she said. "It wasn't what I thought my life would be, and I think that's the truth for most people who are 50.
"You got a game plan. You got a blueprint in your 20s or you're in your 30s, and by the time you get to 50, you're like, 'Holy crap, I didn't expect these kinds of turns."
"

The show will be taped out of Chicago in the same studio Oprah taped her iconic daytime talk show the past 25 years. The Rosie Show premieres Monday at 7/6c on OWN.
RELATED STORIES:
Rosie O'Donnell On Split With Girlfriend Kelli, Rage Issues, & Her New Talk Show