Rosie O'Donnell to Broadcast New Talk Show From Oprah's Harpo Studios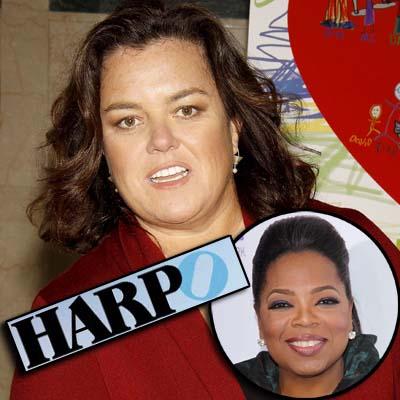 Oprah Winfrey may be moving out of her beloved Harpo Studios -- but look who's moving in!
Rosie O'Donnell has announced that when she premieres her highly-anticipated new talk show this fall, her show will broadcast out of the very same Chicago-based studio Oprah founded some 25-years ago.
O'Donnell -- who won six consecutive Daytime Emmys for The Rosie O'Donnell Show from 1996 to 2002 -- said she is thrilled to be setting up shop in Oprah's adopted hometown.
Article continues below advertisement
"I just wanted to say hi, and I'm coming to Chicago," O'Donnell said in her video blog posted by People on Tuesday. "It's a huge thrill for me, and I'm beyond the beyond."
O'Donnell, 49, also announced that her new talk show will air on Oprah Winfrey's OWN Network home.
Harpo has great faith in Rosie's return -- it's already purchased 130 episodes of her new show.
Winfrey said in a statement: "I'm delighted to welcome Rosie to the studio I've called home for so many years. Speaking from experience, she will be working with the best team in television in one of the greatest cities in the world."