Rihanna: I'd 'Never Wish Anything Horrible On Chris Brown'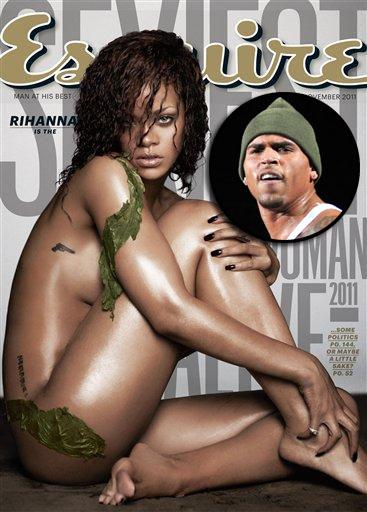 Rihanna said that harboring bad feelings toward her abusive ex-boyfriend Chris Brown "was taking up too much of my time" -- so she's done dwelling on it.
"It was too much anger," the Barbadian beauty tells Esquire magazine of her former feelings for Brown, who beat her during a February 2009 spat in Hancock Park, California, an attack he's still on probation for.
The 23-year-old Grammy-winning singer told the magazine she's "really excited to see the breakthrough he's had in his career" following the release of Brown's well-received album, F.A.M.E. (Forgiving All My Enemies).
Article continues below advertisement
"It's incredible to see how he pulled out the way he did," the Umbrella singer, who allowed her restraining order against Brown to be relaxed earlier this year, told the magazine. "Even when the world seemed like it was against him, you know? I really like the music he's putting out. I'm a fan of his stuff. I've always been a fan."
Despite the brutal beating he laid on her two-and-a-half years ago, Rihanna insisted she'd "never wish anything horrible for" Brown.