Radar Live Talks Lindsay Lohan With Special Guest Danette Meyers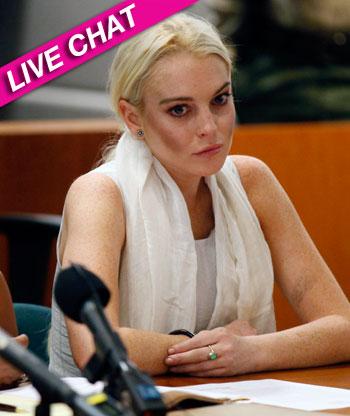 RadarOnline.com will be broadcasting a LIVE pod-cast at 12:00 p.m. PT/3:00 p.m. ET covering all the latest on Lindsay Lohan's legal problems with Danette Meyers, the Los Angeles County Deputy District Attorney who's handled the lion's share of the starlet's DUI, drug and theft cases.
We'll discuss in depth Wednesday's powder keg hearing, in which Los Angeles Superior Court Judge Stephanie Sautner found Lohan in violation of her probation, revoking it and having her handcuffed.
Article continues below advertisement
Meyers is currently in the running to become the Los Angeles County District Attorney.
RadarOnline.com Legal Editor Jen Heger will be joined by Star's Senior Executive Editor Dylan Howard for RadarOnline.com LIVE.
You too can take a stand on the issues discussed by our panel as we take your calls about Lohan's legal woes and what you think should happen to her.
Want to be on air? Call (877) 604-2496 during the show!
Listen to internet radio with radaronline on Blog Talk Radio