Hiyo! President Barack Obama To Appear On The Tonight Show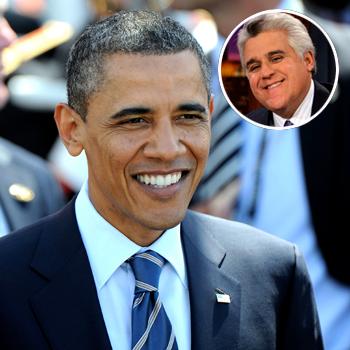 President Barack Obama is scheduled to make his fourth appearance on The Tonight Show with Jay Leno on Tuesday, White House communications director Dan Pfeiffer tweeted Thursday.
The commander-in-chief will be visiting the West Coast to attend fundraisers for his 2012 re-election, and deliver speeches about his jobs bill.
The president in March 2009 became the first sitting president to appear on NBC's iconic franchise.
Article continues below advertisement