The 10 Hottest Stars Of Political Movies - Stripped Down!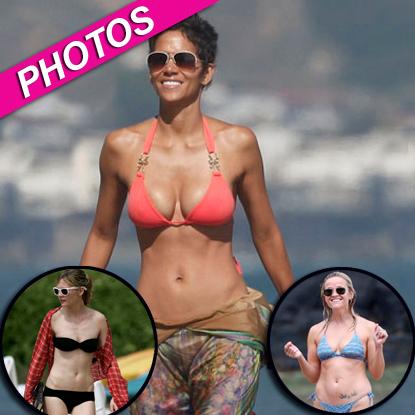 George Clooney and Ryan Gosling are steaming up the screen in Ides of March, which hit theaters on Friday, but they aren't the only sexy stars who have been in political movies.
RadarOnline.com has photos of the ten sexiest stars of political movies - stripped down and showing off their blockbuster bods in skimpy swimsuits and trunks.
Angelina Jolie is definitely known for causing drama in action movies, but the dark and dangerous bikini babe has also been politically inclined as well. She starred alongside Matt Damon in The Good Shepherd, which delved into the formation of the Central Intelligence Agency.
Article continues below advertisement
And Tom Cruise definitely got a lot people interested in politics when he steamed up the screen in Lions for Lambs!
Halle Berry starred alongside Warren Beatty in Bullworth, while Michelle Williams and Kirsten Dunst showed of the more comedic side of politics in Dick.
What other sexy stars have been in political movies? Click here to find out.