Exclusive
Missing Monkey In Ohio Believed Eaten By Big Cat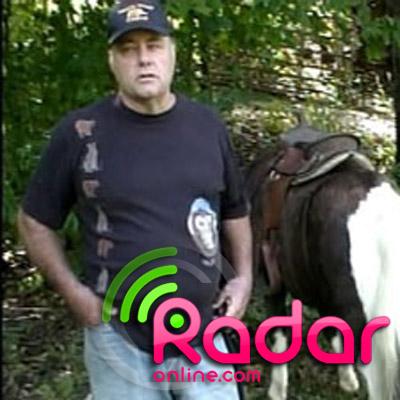 The one animal still missing after a man released dozens of wild creatures in Zanesville, Ohio, before committing suicide, is believed to be dead.
Muskingum County Sheriff Matt Lutz said the missing monkey is thought to have been eaten by one of the escaped big cats; the search has now been called off.
As RadarOnline.com previously reported, sheriff's deputies shot and killed 49 wild animals -- including 18 rare Bengal tigers and 17 lions -- after Terry Thompson, the owner of an exotic-animal park, opened their cages late Tuesday and then shot himself to death.
Article continues below advertisement
As authorities -- armed with high-powered rifles-- searched for the animals, terrified homeowners were ordered to stay inside, schools were closed, and the town was put on lockdown.
In all, some 56 animals had been set free. After an all-night hunt that extended into Wednesday afternoon, 48 animals were killed. Six others -- three leopards, a grizzly bear and two monkeys -- were captured and taken to the Columbus Zoo. A wolf was later found dead.
Those destroyed included six black bears, two grizzlies, a wolf, a baboon and three mountain lions. The dead animals were being buried on Thompson's 73-acre farm.
Jack Hanna, director emeritus of the Columbus Zoo, said it was the worst thing he's seen in 45-years of working with animals.
"It's like Noah's Ark wrecking right here in Zanesville, Ohio," said Hanna.
Hanna defended the sheriff's decision to kill the animals, but said the deaths of the Bengal tigers were especially tragic. There are only about 1,400 of the endangered cats left in the world, he said.
Article continues below advertisement
"When I heard 18, I was still in disbelief," he said. "The most magnificent creature in the entire world, the tiger is."
Officers were ordered to kill the animals instead of trying to capture them with tranquilizers for fear that those hit with darts would escape in the darkness before they dropped and would later regain consciousness.
"These animals were on the move, they were showing aggressive behavior," Sheriff Matt Lutz said. "Once the nightfall hit, our biggest concern was having these animals roaming."
Lutz would not speculate why Thompson ,62, released the animals and then killed himself.
Thompson had a history of brushes with the law and with his neighbors. Thompson had been charged over the years with animal cruelty, animal neglect and allowing animals to roam. He was released from federal prison just last month after serving a year for possessing unregistered guns.