Michael Douglas: The Moment I Found Out I Had Throat Cancer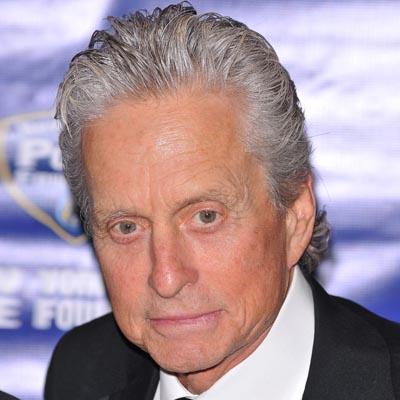 Michael Douglas says he will "never forget" the moment he was diagnosed with throat cancer.
The Oscar-winning actor was told he had stage IV throat cancer in August 2010, eight months after he first complained of soreness in the area, and he admits he "knew" the problem by the way the specialist looked at him.
He said: "I found an ear nose and throat doctor in Montreal. He literally opened my mouth and took a tongue impression and I'll never forget the moment when he looked up at me and looked back down and I knew."
Article continues below advertisement
Michael -- who has two children (Dylan, 11 and Carys, 8) with wife Catherine Zeta-Jones as well as grown-up son (Cameron, 32) from his first marriage -- admits he put off seeing a doctor about the issue because he thought he had simply damaged his throat while filming Wall Street: Money Never Sleeps.
He told radio station WNYC: "I thought maybe it was from tension from the part where you haven't placed your voice and how you are swallowing your words and you are speaking from the back of your throat."