Exclusive
Lindsay Lohan's Dad: 'She's Straightening Out Her Life'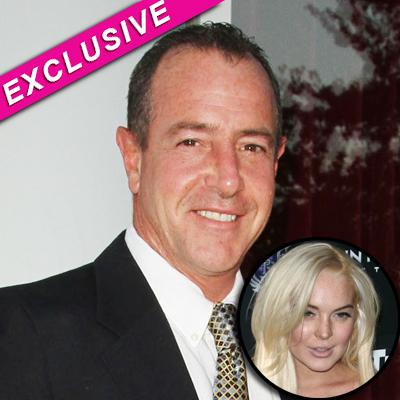 Senior RadarOnline.com Reporter
Lindsay Lohan may have missed her first day of community service, but her dad says she's on the right track.
"I'm so happy that Lindsay is opening her eyes and starting to take control of her life," Michael Lohan exclusively told RadarOnline.com on Monday.
"With her community service, her obligations to the court and firing (her manager) Lou Taylor, she's on the right track."
Article continues below advertisement
Papa Lohan, who just last week told HLN's Jane Velez-Mitchell that he was worried his daughter was "smoking crack or meth," said he believes Lindsay is really trying to do the right thing.
"Hopefully this is a turn around!"
While his daughter seems to be in dire financial straits, who can only find work outside of the United States, according to her lawyer, Michael said that by cleaning house with her management she might be able to be financially solvent shortly.
"She should have her management team investigated for bilking her for charges all along, and I'm sure there were many kickbacks to other people on her team."
Lindsay was handcuffed and marched out of court last week after being ordered by the judge to perform at least 16 hours a week of community service at the morgue and so far it looks like the starlet has 8 hours under her belt.
She must appear back in front of Judge Stephanie Sautner on November 2.