LeAnn Rimes Dressed Up Like A Smoking Hot & Pregnant Bride!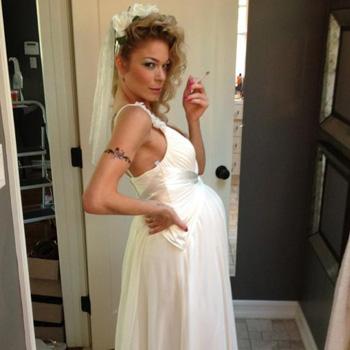 Talk about a controversial costume!
LeAnn Rimes got into the Halloween spirit on Monday, dressing up like a pregnant, cigarette puffing bride – and RadarOnline.com has the photo.
The country singer posted a photo of her clever costume (which included some arm band ink) on Twitter, but not before issuing a disclaimer.
"Let's put up a disclaimer now," she wrote on her Twitter page. "WE DO NOT condone anything that has to do with our costume! All in fun!"
Article continues below advertisement