Kevin Bacon Sees Remake Of Footloose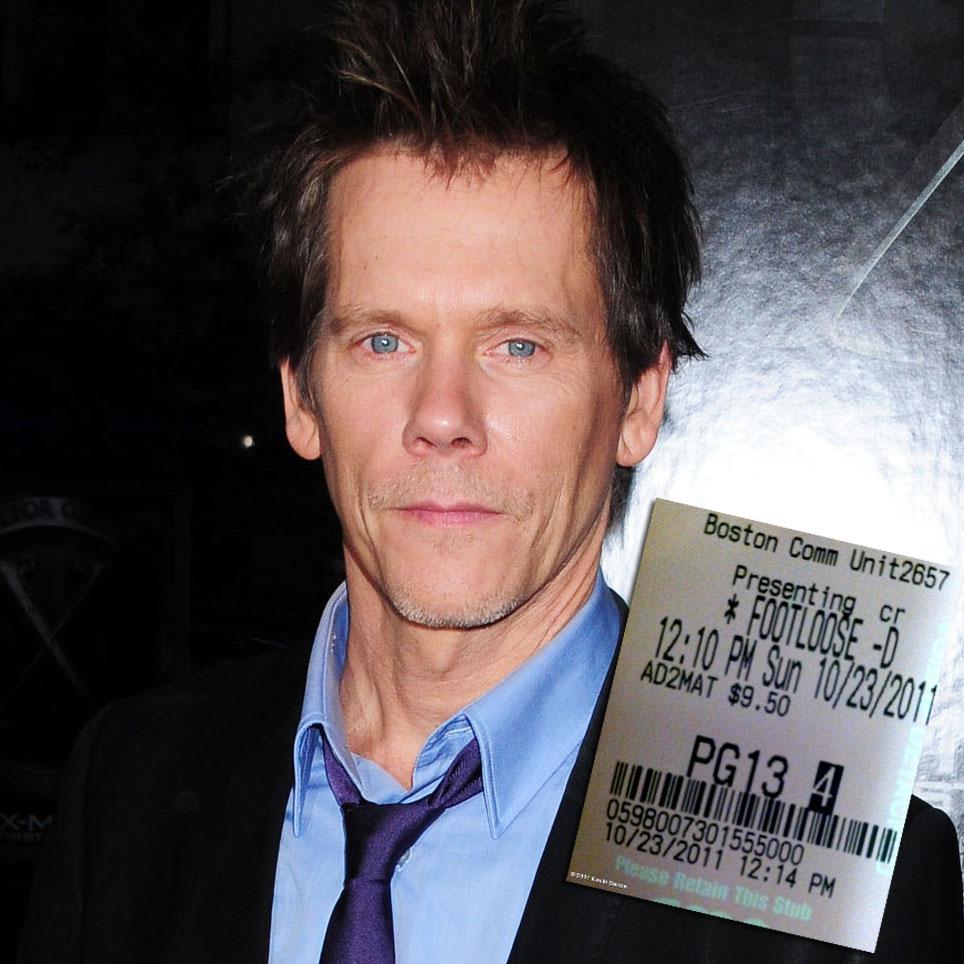 Kevin Bacon went to the movies this weekend, but not just any movie.
The star of the original Footloose says he saw -- and apparently loved -- the remake of the 1984 film that shot him to superstardom.
Bacon even tweeted a photo of his ticket stub to his WhoSay page Sunday after seeing the film in Boston.
"F-Loose!" Bacon posted on Twitter. "Just saw it. Congrats to Craig, Kenny, Julianne, Dennis,Andie, Miles, and the rest of the cast. U guys rocked it!"
Article continues below advertisement
Kenny Wormald, the 27-year-old dancer turned actor who plays Ren in the remake, tweeted back, "Thank you!!! @kevinbacon - your my favorite Ren."
Footloose costar Julianne Hough tweeted, "82 and sunny in LA just when I thought it couldn't get any better! Thank you so much! :)"
Bacon, 53, was asked to be in the remake, but he opted not to take a role.
The remake of Footloose continues to do well at the box office. In two weeks, its earned nearly $31 million at the box office. (It's budget was $24 million).