John Mellencamp & Meg Ryan Still Going Strong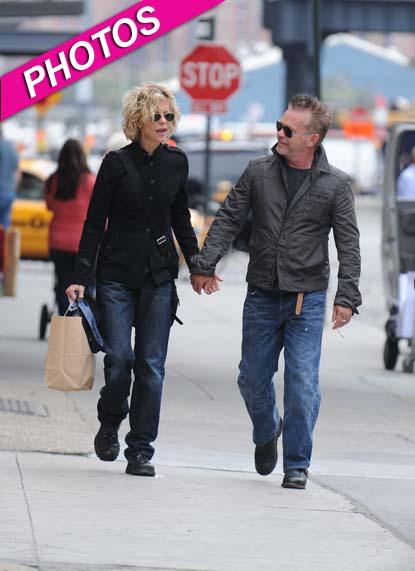 It's been a while since we've seen photos of John Mellencamp and Meg Ryan together, but the couple looks to be going strong in these brand new pics of the lovebirds.
Mellencamp -- who celebrated his 60th birthday on October 7th -- and Ryan, 49 (her 50th birthday is next month -- November 19), were spotted walking hand-in-hand in New York's trendy West Village on Tuesday.
The pair began quietly dating late last year and has kept their romance relatively low key since then.
Article continues below advertisement
Mellencamp has been married three times and has five children; he split from wife Elaine after 18-years of marriage last December -- about the same time he hooked up with the Sleepless In Seattle star.
Ryan has been married once, to actor Dennis Quaid. They divorced in 2001 after 10 years of marriage. They have a 19-year-old son, Jack Henry, who's also an actor. Ryan also has a 7-year-old daughter, Daisy True, whom she adopted from China.