Jim Carrey's Daughter Jane Files For Divorce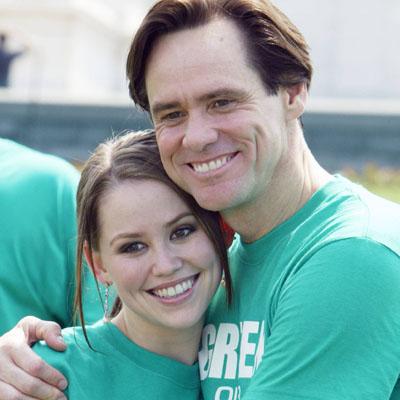 Jim Carrey's daughter Jane has filed for divorce from her husband Alex Santana after less than two years of marriage, RadarOnline.com has learned.
The 24-year-old announced she had separated with Alex in December of 2010, and papers filed on October 20 at the Los Angeles Superior Court cite "irreconcilable differences" as the reason behind the split.
The pair -- who married in secret in December 2009 -- are seeking joint custody of their 20-month-old son Jackson.
Article continues below advertisement
Carrey has previously revealed he can see a lot of himself in his grandson as he is "very funny".
He said: "He's got this mischief on his face that you can just tell that he knows he's going to be completely accepted in every way, you know? It's just full on, 'I am it. I know you want to see me. I know whenever I say hi, everybody's going to laugh'.
"But he's very funny, too. Yesterday it was the sunglasses, putting the sunglasses upside down. And that totally reminded me of me because I was a very finicky eater, and my mother said that I got out of eating every time by just making everybody laugh and everybody howl at the table."