Jane Lynch: 'My Heart Sank When I Realized I Was Gay'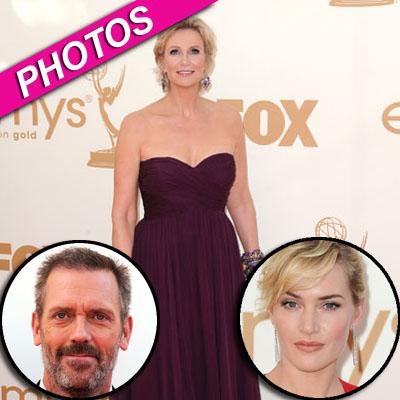 Jane Lynch says her "heart sank" when she realized she was a lesbian.
The 51-year-old Emmy Award winning actress -- who married psychologist Lara Embry last year -- always felt uncomfortable as a teenager and was horrified when she made sense of her feelings when she was 13 years old.
She said: "I never felt right in my body. I loved Halloween as I could dress up as a guy.
"When I realized I was gay my heart sank and I thought, 'No one can ever find out.' "
Article continues below advertisement
Jane -- best known for playing Sue Sylvester on Fox's hit show Glee -- also recalled her battle with alcohol earlier in her career, admitting she rarely felt good about herself as she was so filled with shame about her sexuality.
The actress -- who joined alcoholics anonymous when she was 31 -- added in an interview with the Daily Mail newspaper: "I drank every day since my senior year of high school just to get a buzz.