Chris Colfer: 'I'm Staying On Glee'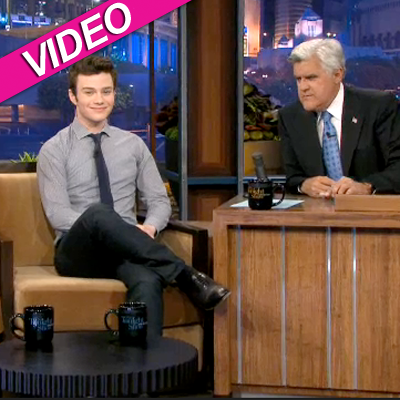 The sweet songs of Kurt Hummel will continue.
Chris Colfer confirmed he'll be remaining with the show in an appearance on The Tonight Show with Jay Leno Wednesday.
After some chit-chat about the actor's recent 21st birthday -- and newfound fondness for Tequila -- Leno asked the Emmy nominated star what his fate on the show will be.
"I've heard all these rumors about Glee," Leno said. "You guys were leaving, and then no, you're getting a TV spin-off, and then you're staying.
Article continues below advertisement
"So what's happening?"
Colfer danced around the question, reminding Leno the show needs to maintain its' success, or else casting arrangements are a moot point.
"The truth is people forget that Glee is still a TV show," he said. "We just have to survive season three first before we can worry about it."
Leno stayed on point: "You didn't answer the question! Are you staying or leaving? Remember, you're under oath!"