Frank McCourt Accused Of 'Looting' The Dodgers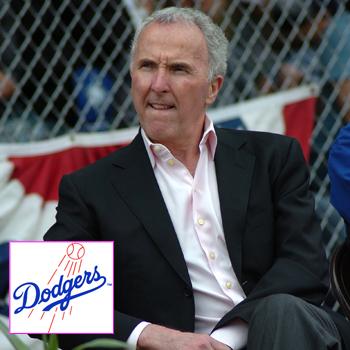 By Alexis Tereszcuk - RadarOnline.com Senior Reporter
The owner of the Los Angeles Dodgers is going through a nasty divorce and a struggle to maintain control of his team, but in new court documents he is accused of "looting" the baseball giant of a whopping $189.16 million!
Major League Baseball put that exact number on the amount they allege Frank McCourt has been "siphoning" out of the team revenue to fund his lavish lifestyle, which includes eight homes.
Article continues below advertisement
"The Dodgers are in bankruptcy because McCourt has taken almost $190 million out of the club and has completely alienated the Dodgers' fan base," the documents filed on Tuesday by the MLB read.
They claim that McCourt racked-up the shocking amount of money for non-Dodgers expenses: alleging he funneled $73 million in parking revenue through a non-team related entity called Blue Land Co., used $61.16 million in team revenue to pay off personal debts and took $55 million from team revenue for personal distributions, according to Reuters.
The Dodgers released a statement saying the MLB's "inflammatory allegations" were not supported by their evidence.
After opening day when Bryan Stow, a San Francisco Giants fan, was so badly beaten in the parking lot that he ended up in critical condition, many fans boycotted the team and drove attendance down to the lowest level in 10 years.
A four-day hearing is scheduled to begin October 31 to determine the best way out of bankruptcy for the team.