Big Break In Beating Of San Fran Giants Fan – 2 New Arrests Made, Previous Suspect Likely Off Hook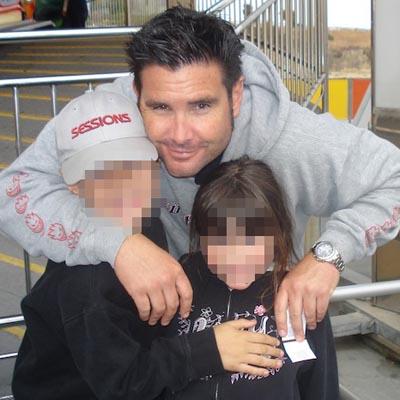 by Radar Staff
The Los Angeles Police Department might have taken a giant swing-and-a-miss in the hunt for who beat Bryan Stow, the 42-year-old San Francisco Giants fan who was savagely attacked outside Dodger Stadium March 31, leaving him in a coma for weeks.
An anonymous law enforcement official told The Los Angeles Times Thursday that two suspects were arrested Wednesday in connection with the Opening Day beating, and that the previous suspect in the case, Giovanni Ramirez, will likely be exonerated if prosecutors see fit to file a case against the new suspects.
Article continues below advertisement
Sandi Gibbons, a spokeswoman for the Los Angeles District attorney's office, told the AP that officials have not passed on any information about the two new suspects in the Stow case.
Ramirez, 31, was taken into custody May 22 in connection with the violent outburst, after authorities noticed similarities in his neck tattoos to witness descriptions of Stow's attackers.
At the time, Los Angeles Police Chief Charlie Beck called Ramirez "our primary suspect on the Stow beating," and said the arrest marked a "significant break that will lead to a successful prosecution."
Defense attorney Mark Geragos, whose past clients include stars like the late Michael Jackson, Winona Ryder and Chris Brown, told the AP Ramirez might have a false arrest case brewing against the LAPD if he's let off the hook.
"I don't understand why the cops said they got their guy, they were so confident," Geragos said. "It's outrageous. They should have stopped shooting their mouths off and concentrated on the investigation."