Dr. Conrad Murray Trial Will Resume Wednesday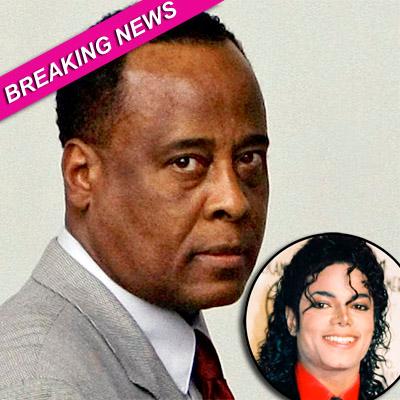 Dr. Conrad Murray's trial in connection with Michael Jackson's death will resume on Wednesday, RadarOnline.com is reporting.
Los Angeles Judge Michael Pastor made the announcement Monday morning at a hearing attended by the District Attorney and the cardiologist's lawyers; the jury wasn't present.
Today's session of the trial was canceled after the father of the prosecution's final witness died this weekend, but Judge Pastor ordered the delay of one more day so that Murray's defense team can get more details from the Los Angeles County Coroner's Office test results of Lorazepam levels in Jackson's body at the time he died.
Article continues below advertisement
As RadarOnline.com previously reported Dr. Murray's lawyers are going to mount a defense based on the theory that Lorazepam killed Jackson, and not acute Propofol intoxication, as Jackson's cause of death.
"This case isn't about Propofol, Michael Jackson didn't die from that. He died because of an extremely high level of Lorazepam found in his body," a source close to Dr. Murray tells RadarOnline.com.
"The defense whole heartedly disagrees with the findings of the coroner that Michael Jackson died of acute Propofol intoxication. Michael Jackson's death certificate lists acute Propofol intoxication as the official cause of death, with other contributing factors of death: benzodiazepine effect. The benzodiazepine is Lorazepam," the source adds.
Dr. Mark Shafer, a prosecution expert witness about Propfol will resume his testimony on Wednesday morning.