Exclusive
Dr. Conrad Murray Professes Love For Michael Jackson During Audiotape Interview With Cops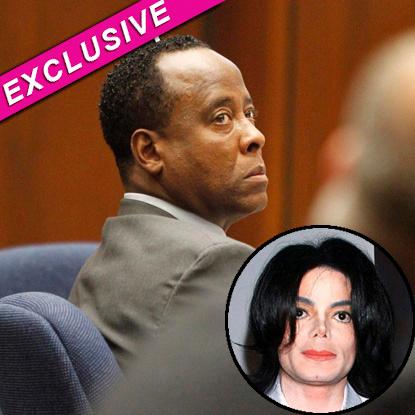 Radar Legal Editor
Dr. Conrad Murray told detectives from the Los Angeles Police Robbery Homicide Division during his interview about his love for Michael Jackson, RadarOnline.com is exclusively reporting.
Dr. Murray and his lawyer, Ed Chernoff met with cops two days after Michael Jackson tragically died in June, 2009. The meeting was audiotaped, and it's expected that Deputy District Attorney David Walgren will play that interview for the jury Friday in the involuntary manslaughter trial.
Article continues below advertisement
Michael Jackson Slurring His Words Recording Played At Trial: 'I Didn't Have A Childhood'
"Dr. Murray told cops that he loved Michael Jackson, and that he was trying to ween him off Propofol. Dr. Murray considered Michael Jackson a very close friend, and he was devastated that Michael Jackson was dead. He got extremely emotional that Michael had died. Dr. Murray said repeatedly how much he loved Michael Jackson," a source close to the case told RadarOnline.com.
The interview lasted "about two hours. Dr. Murray admits to giving Michael Jackson Propofol and several other drugs, including sedatives," the insider tells us.
Conrad Murray Trial Recap: Chef Was Told By Dr. Murray To Get Prince; Not Call 911
Court will be ending today at 2:30 PST, and will not be in session on Monday because of the Columbus Day holiday.
Stay tuned to RadarOnline.com for developments on this story.