Drunken Man Uses Daughter, 9, As Designated Driver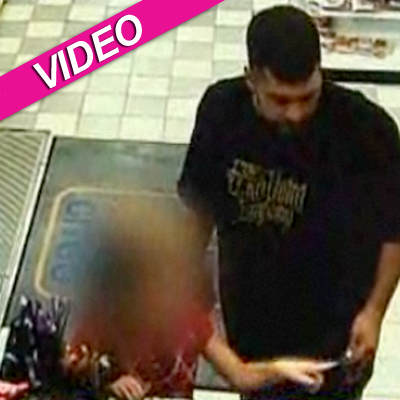 A Michigan man was arrested on two charges of child abuse after having his 9-year-old daughter drive his van to a nearby station because he'd been drinking, police said on Tuesday.
In a surveillance video at a gas station shot October 8, a wobbly Shawn Russell, 39, told the clerk, "I got a designated driver!"
Police said the chaos continued until a good Samaritan saw what was unfolding, followed the pair and called 911.
Article continues below advertisement
The 4-foot-tall girl had been sitting in a booster seat while driving, Brownstown Township Detective Lt. Robert Grant said, adding the girl asked the officer who pulled her over, "What did you stop me for? I was driving good!"
Watch the video on RadarOnline.com
Russell -- who was charged with second- and fourth-degree child abuse -- is separated from his wife, and prohibited from seeing his daughter in the meantime. In addition, Russell was charged with being a habitual offender in connection with past convictions on four felonies.