SNL Star Darrell Hammond Confesses To Booze, Crack And Cutting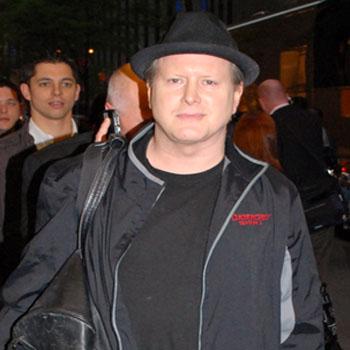 Best known for his uncanny impersonations of Bill Clinton, Al Gore and Dick Cheney, Saturday Night Live star Darrell Hammond has revealed the dark truth behind his comedy persona, RadarOnline.com has learned.
The funny man details his downward spiral in a disturbing new tell-all book in which he relates how he drank and did cocaine while with the show and was once taken from NBC "in a straitjacket," reported the New York Post.
Article continues below advertisement
"I kept a pint of Remy in my desk at work," Hammond revealed in his memoir God, If You're Not Up There, I'm F**ked, that will be published on November 8.
Hammond claims his boozing and drug-taking was self-medication to escape from painful childhood memories that still haunt the 56-year-old SNL star.
"The drinking calmed my nerves and quieted the disturbing images that sprang into my head ... when drinking didn't work, I cut myself," he said.
In 1998, he got so wasted that cops were called to take Hammond from the NBC infirmary to New York Hospital in a straitjacket. "My wife came but I didn't recognize her," he wrote.
Three years later he added cocaine to his recreational resume and started taking an "obscene amount" of the drug during binges.
During his 14th season on SNL in 2009 Hammond, who had already done one stint in rehab, relapsed heavily and found himself in a Harlem crack house on numerous occasions. "I had the brilliant idea I should try crack," he recalled.
Article continues below advertisement
After successfully battling his drink and drug demons, Darrell is now ready to share his secrets with not only the world, but his former SNL co-stars.
"I don't have anything bad to say about anyone there," said the show's longest tenure cast member who left in 2009. "They all really went above and beyond the call for me."
RELATED STORIES:
Michael Douglas' Son Cameron Pleads Guilty To New Drugs Charge