Chicago Woman Finishes 26.2-Mile Race, Then Has A Baby!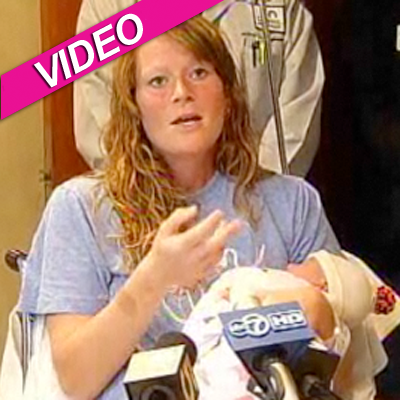 Meet Amber Miller.
The 27-year-old, who hails from the Chicago suburb of Westchester, Illinois, finished the 26.2-mile Bank of America Chicago Marathon at about 3:30 pm Sunday afternoon.
By Sunday night -- at 10:29 pm, to be exact -- she was at Central Dupage Hospital, giving birth to her second child, a girl named June who weighed in at 7 pounds, 13 ounces.
"I kind of was thinking it was likely I was going to have her before the race," Miller told NBC News.
Article continues below advertisement
The baby came eight days before her projected due date, which came as a surprise to the marathon-running mom, who said that "the night before, I'm still pregnant, I'm still feeling good. I figured I paid for it."
Miller, a veteran runner with eight marathons on her resume, said she didn't blanche at the 26.2 mile jaunt just because she was in the last stage of her pregnancy.
"I thought it's likely that the last few miles I'm going to get really, really tired," Miller, who had doctor's approval to compete, explained.
Jessica Simpson's Best Friend Cacee Cobb Engaged To Donald Faison
Even during the race, Miller said, there were no alerts, as, "Pregnancy-wise, I felt fine. The baby was still moving. I was drinking a lot, eating a lot."
Miller said she thought she felt Braxton Hicks contractions, but "didn't know for sure if I was in labor yet right after the race finished."
Watch the video on RadarOnline.com
Need another eye-popping detail? Not only did she finish the race, but she beat her husband Joe in the process!